Tuesday, April 19th, 2011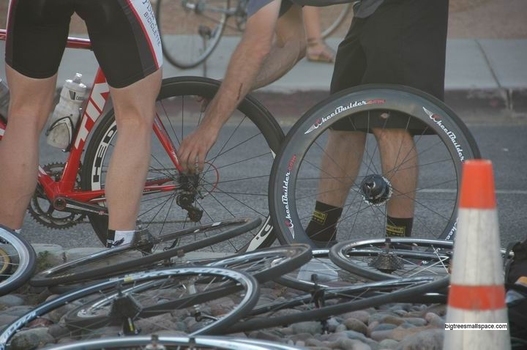 Assignment: Old and new.
We went to the Old Pueblo Grand Prix bicycle race held in Tucson on 17 April, and the men's cat 1/2 race had a wheel pit where the riders could store new wheels for when they had flats. This is a photo of an old wheel being replaced by a new one.
ExposureTime:

1/160 sec

Model:

NIKON D70s

FNumber:

f/5.6

DateTimeOriginal:

2011:04:17 17:16:02